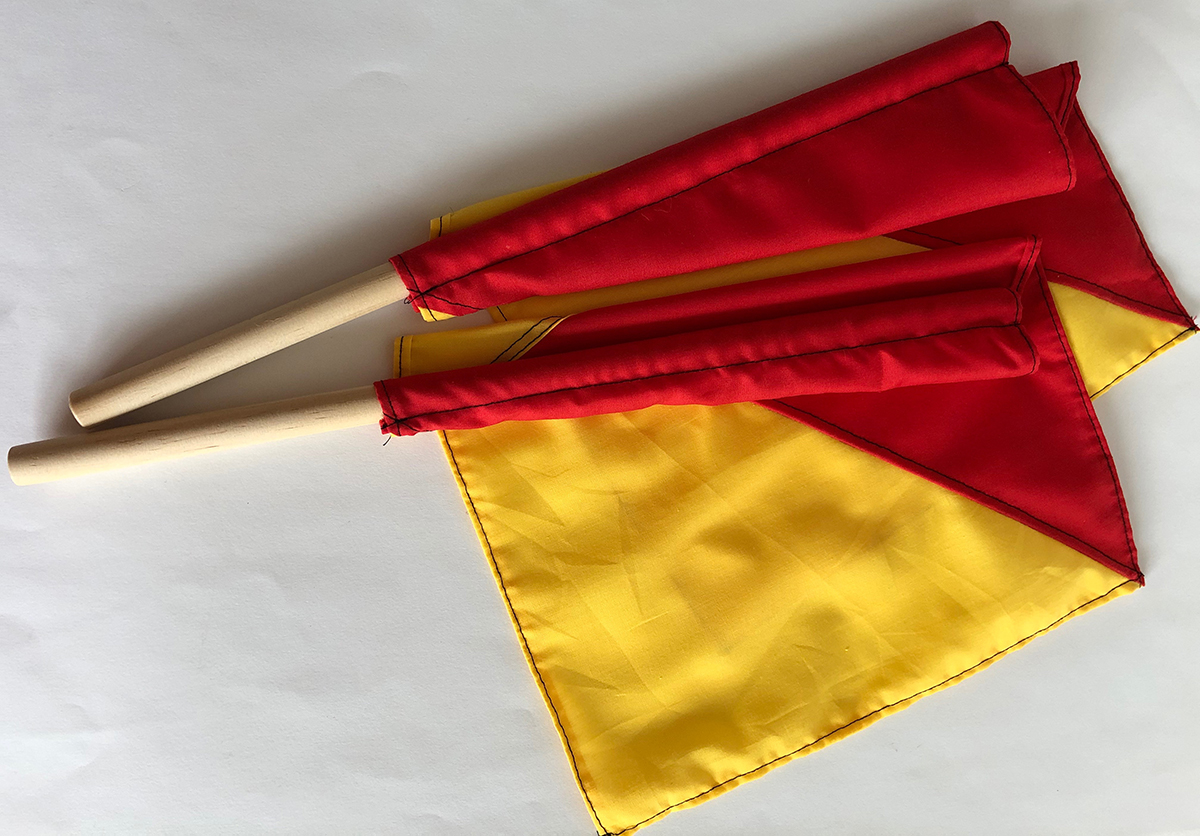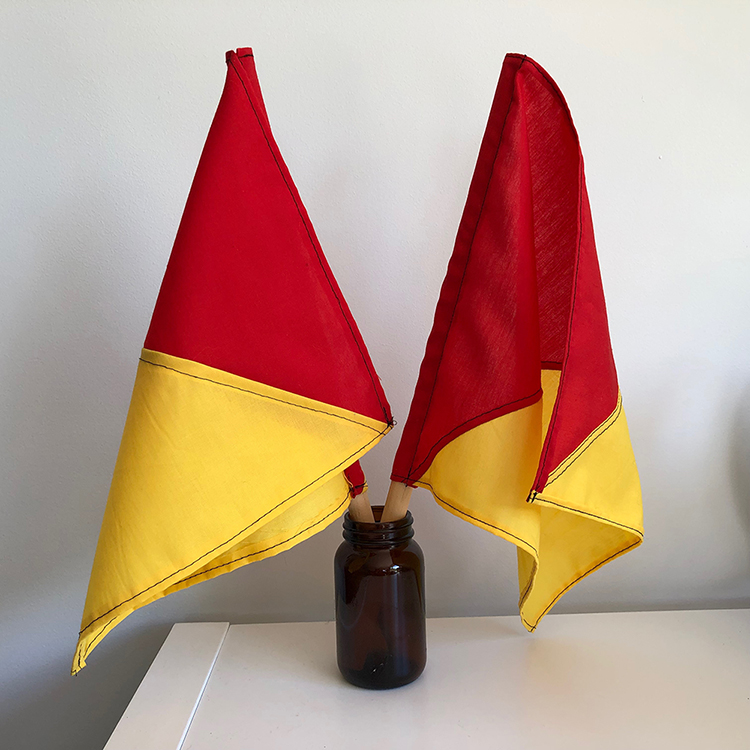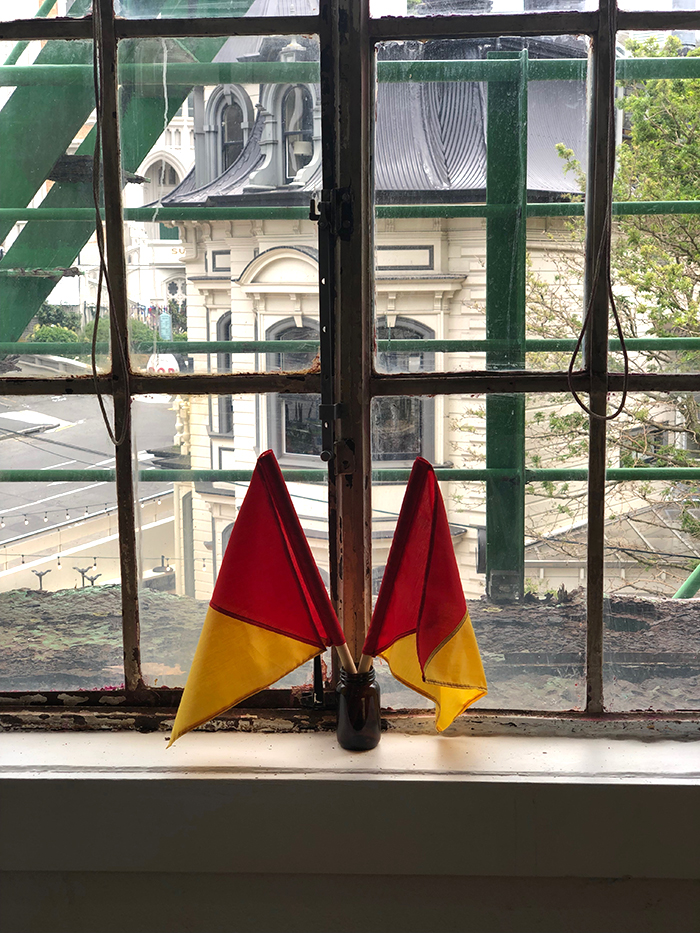 "do you love me?" is the question we are all asking, whether it be to family, friends or an intimate partner. To be loved is a primal need we are born with, without love no one would feed and shelter us, we would never survive infancy. It's imperative as small children we are accepted by our families for our own survival. So why do those of us who have made it to adulthood still ask this question? Do we not already know we are loved?
What is love? It means very different things to different people in different circumstances. So how do we understand each other when communicating about love? If we send out the question will someone receive it? Will we understand the response? (if there is one)
'Love Letters' consists of a child size pair of semaphore flags. With the potential to ask the question, if you know how to use them, but with no promise the question will be received or understood. Would you understand a response? (if there is one)
Each flag is 28 x 26 cm on a 37 cm long dowel.
Exhibited
Office Party, MEANWHILE, Wellington, NZ, 2018